STANLEY THE SCARECROW - ELY FOOD SHELF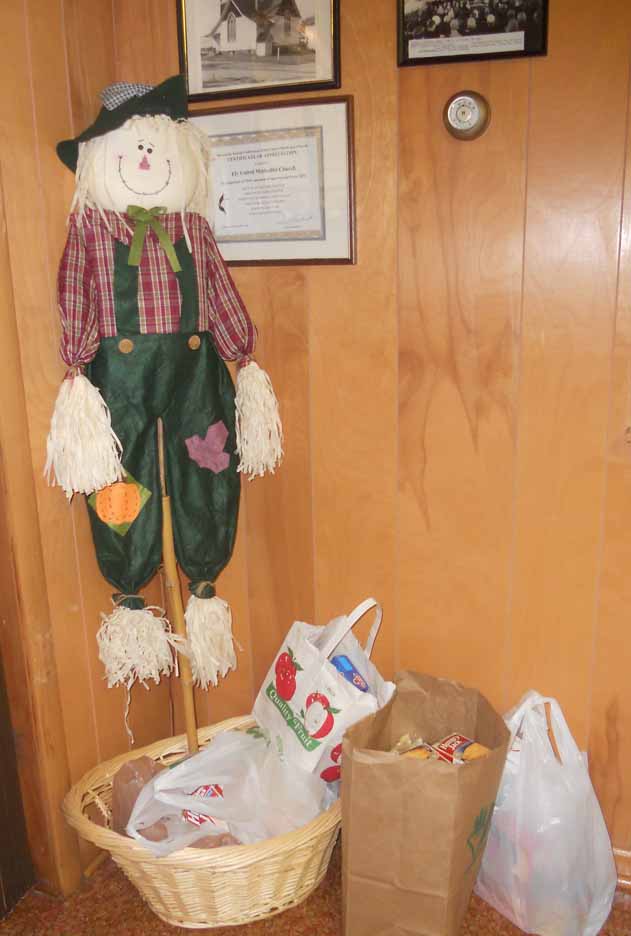 Hi!
I'm Stanley the Scarecrow.
I come by in the early fall to remind our Church Family how much the Ely Food Shelf needs help this time of the year!
There are two ways you can help:
• Donate cash or checks, the Food shelf can get $10 for every $1 donated.
• Donate can goods or paper goods. Powdered milk and peanut butter are always needed. Please, no expired dates.
This is one way our Church Family shows its love and concern for our community during the Thanksgiving season.
THANKS for your GIVING!